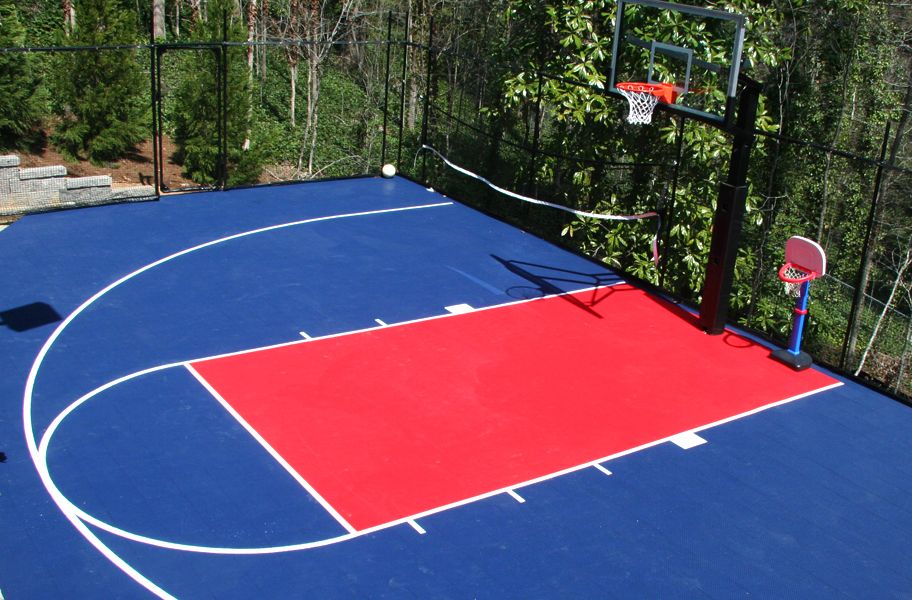 How to Find the Best Basketball Flooring
The essence of playing any sport is beyond doubt. Sport, irrespective of age, gender, or profession, is one of the most fulfilling activities in the world. A simple place in your backyard or a gym in the office is a significant therapeutic facility that will help keep your mind clear and concentrated after the workout. Basketball is among this elite and vogue group of these games for all age groups. 
The best basketball experience comes from the flooring surface you choose to play on. It plays a pivotal role in helping you enjoy the game since it is an essential part of this game. There are several features of the court surface to look for that will either make your experience heavenly or trash, creating physical discomfort. Therefore, here is how you find the perfect basketball flooring to facilitate your dunks and dribble the ball smoothly. 
What to Look For
You need to have key points in mind when shopping for fir the best basketball flooring. They will be effective in helping cutting cost and finding reliable flooring to play with. 
Considerhaving the floor with shock absorption and bounce back qualifies. It helps to reduce the physical toll on your body as you play, increasing your game performance. 

A floor with minimum maintenance is a plus. You don't need to keep repairing your floors day in day out. It is not only expensive but also time-consuming. It would help if you had a floor that will last as long as you continue playing. 
These two considerations make your basketball court effective. Therefore, you can now check the fowling requisites that will help you choose the best material for basketball flooring. 
Durability 
It is a vital characteristic to look for in any flooring material. Both backyard basketball courts and indoor courts need to have durable material on their floors. The courts are exposed to extreme weather conditions such as hot and cold temperatures. Your court should withstand all weather conditions and changes in the environment as they resist wear and tear from the friction with the ball and shoes. 
Installation and Maintenance 
The installation and maintenance of the floor need to comfortable and cost-effective. As you occasionally use your court, it is subjected to friction that leads to tear and wear. Care will help to reduce these effects and help it last longer. Therefore, court flooring that is easy to maintain will save you time and money as you go about repairing. 
Perfect Traction
Basketball entails smooth maneuvering, dunking, and dribbling that require perfect traction. The flooring traction is also essential to avoid injuries that may occur with a slippery court. Good quality shoes are also crucial, but the main point is to get a perfect traction floor to go with your shoes. It will enhance your performance and keep you from slipping in the court. 
Where to Get the Perfect Basketball Flooring
Find basketball flooring at junckershardwood.com. They have an innovative and refined range of basketball flooring equipment. The materials are durable, comfortable, and flexible to fit any court. The floors also withstand UV lights and extreme weather conditions after testing with the current technology. Get the best value for your money when you shop with us.