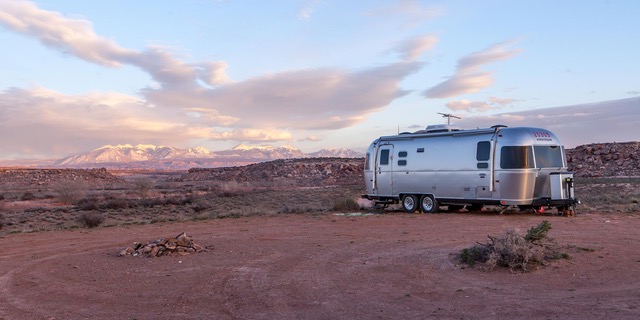 4 Things You Can Change in Your Airstream Trailer
When you decide to purchase an airstream trailer for your mobile business, there are certain things that you'll have to change in its layout. 
But this doesn't mean that you'll get a trailer that doesn't look good. If you have money and willing to start from scratch, there are few things that you can change in your trailer.
You need to consider all the upgrades of your airstream trailer when purchasing it. 
The following is a list of things you can upgrade in your airstream, whether you're purchasing a new one or upgrading an existing trailer.
Replace the Heating System
The standard heating system uses propane to produce heat, which means that the furnace fan will require more battery power to blow air through the vents during the cold season. 
But with a free vent heater, you won't have to use battery power since you'll only use propane to produce heat.
So why do you need to replace the fan heating system? 
First, you need to replace them at the time of purchase because they're very difficult to install. 
Second, they need proper oxygen to work well, which might not be good with your environment. So you should install them in your airstream trailer from the ground up.
Use Four-Season Support
You need to ensure the safety of your trailer. Although the trailer might not come with four-season support, you can provide better insulation to your trailer if you have money. 
For example, an airstream is designed with a three-season aluminum trailer and not a four-season. A four-season trailer ensures better insulation. This means that your trailer is safe from condensation when the temperature rises.
A four-season trailer also insulates valves, plumbing lines, and tanks to stop them from freezing at any temperature. Thus, eliminate the need to winterize your trailer. 
However, remember that not all airstream trailers will come with this support option. So it's something you need to consider, especially if you're going to travel during the winter period.
Change the Sewer System
Consider changing the sewer system in your trailer. Use a composite toilet. Composite toilets can solve several problems in your trailer. 
First, they eliminate the need to drain the black tank by freeing its capacity for gray tank capacity. Second, composite toilets are eco-friendly because they don't require tank chemicals.
You also don't need water in a composite toilet. Therefore, composite toilets are suitable for dry camping. You can easily add water and electricity, unlike gray and blank tanks that are hard to empty because of their impractical, heavy, and tiny features. 
With a composite toilet, you can easily dispose of waste without moving your airstream trailer. In addition, you cannot hear any smell coming out of a composite toilet.
Look at the Electrical System
Some trailers come with an optional electrical system. Unfortunately, this means that some airstreams don't come with electrical appliances such as inverters. 
Maybe you're wondering what the need for an inverter in a trailer is. With an inverter in your airstream, you can run your AC appliances off of the battery system.
So instead of using vehicle adapters to charge your computers, you can use an inverter to do the same. Make sure you install the inverter at the point of purchase since later installation can be expensive. 
Also, hybrid inverters are becoming popular, meaning that they can combine the power from a generator and batteries to enable you to run higher current devices than you can run on a generator alone.