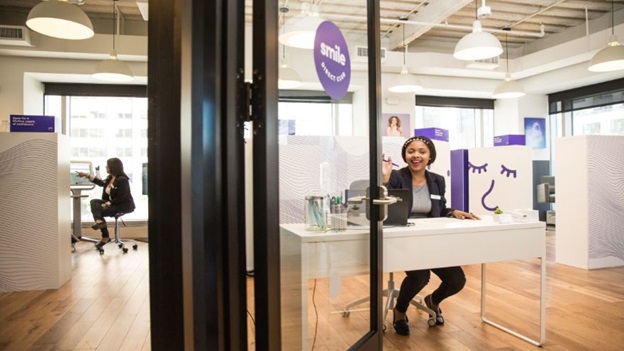 Financial Times Publishes 'Fastest Growing Companies' List, Highlights Lyft, Beyond Meat & SmileDirectClub
As 2019 drew to a close, the coronavirus pandemic was already heating up. As the calendar shifted into 2020, global lockdowns and quarantines would dominate headlines, sending economies failing as the world shut itself down. Over a year later, with the pandemic winding down as vaccinations and social distancing methods take hold, FT Americas has published its Fastest Growing Companies for 2021, taking care to understand how COVID-19 may have impacted its results.
Utilizing a mathematical approach based on Compounded Annual Growth Rate (CAGR), FT Americas was able to curate the top 300 or so businesses thriving around the world while poised for major growth in 2021. Featuring statistics sourced by Statista, a prominent online research company, entrants to the list were ranked for their CAGR across the years spanning 2016 to 2019.
Let's take a deeper look at the economic impact that COVID-19 had as well as the unlikely resilience and corresponding success of certain tech innovators.
Ascending Growth in Post-COVID Marketplace
To paint a semi-accurate picture of company growth from 2016 to 2019, accounting for COVID, the FT list utilized statistics from Statista. Statista's information was ported into the FT List before being compiled, ranked, and adjusted based upon CAGR growth rate.
Only two years into their annual review of the Fastest Growing Companies, the FT List would show that the United States was represented by nearly 29% of the companies on the breakdown, showing tech and innovation dominance within the American markets. Companies like SmileDirectClub, Beyond Meat, and Lyft all saw remarkable growth as they landed on the rankings for the first time.
Niantic, the company behind Pokemon Go, would drop from the top spot as it was overtaken by the Fintech corporation Upgrade Inc. SmileDirectClub would catapult to #11 after having been unranked in the prior year, the largest jump of any of the aforementioned companies.
Corporate Innovation Supercharges Growth
Corporate innovation has been a centralized theme in the FT Rankings, showcasing how tech, health, and food & beverage category companies have continued to lead these lists. Growth in the time of COVID was tough for many major corporations, though not quite as difficult for others.
Beyond Meat has been an industry leader in plant-based protein since it first opened its doors in 2009. Since then, the company founded by Ethan Brown has seen its revenue grow to $406.8 million as of 2020, which lead to a CAGR of 164% from 2016 to 2020.
On the other side of the equation, Lyft continues to stave off competition in the crowded transport field while landing on the #68 spot, presenting a CAGR rate of 119.2%. Lyft has held steady against Uber, their closest competitor at 233 on the list, while building ground in other key areas.
Finally, SmileDirectClub has continued its impressive ascension to the top of the Fastest Growing Companies list by continually pushing forward with expansion after expansion, underscoring affordability while emphasizing end-to-end oral care solutions. Ranked #11 overall, SmileDirectClub has seen a 231% increase since 2016 in CAGR. Recently announced expansions into Mexican and Canadian markets will only serve to push these numbers further in the coming years.
SmileDirectClub Becomes Trusted Oral Care Provider
SmileDirectClub has been enjoying expedited growth since it was first founded in 2014.  Headquartered out of Nashville, TN, with offices in major countries from Canada to the heart of Europe, SmileDirectClub leadership embraced its #11 ranking on FT Americas Fastest Growing Companies list. The ranking showed a marked improvement from their lack of placement just a single year ago.
The team at SmileDirectClub offers innovative clear aligners and retainers that have been made in the USA from BPA-free materials, cut for precision and comfort in a state-of-the-art 3D.S. printing building here in the U.S. Each set of custom fit aligners is designed to safely, comfortably, and gradually shift misaligned teeth into their proper position over a span of roughly four to six months.
New Club Members to SmileDirectClub may potentially qualify for the newly announced Lifetime Smile Guarantee™, which promises a lifetime of replacement/adjusted aligners for meeting qualifying conditions.
To learn more about the offerings available from SmileDirectClub, head to their Smile Assessment page.