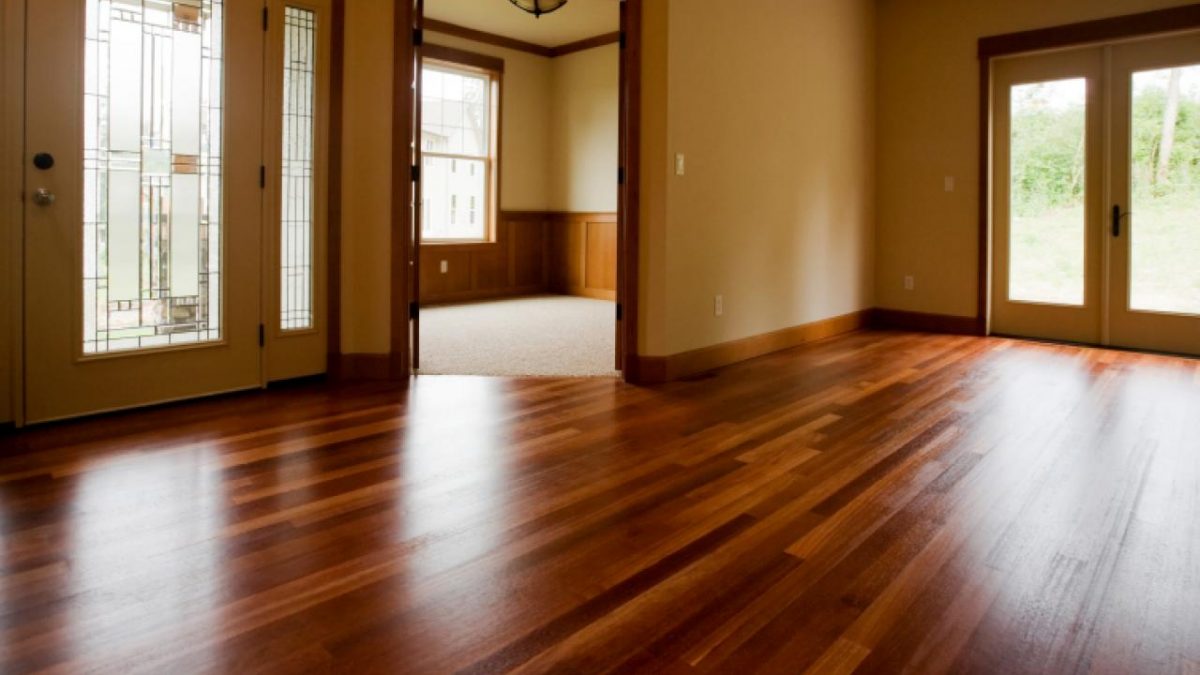 Expert Tips on How to Maintain Wooden Floors
You cannot create a beautiful home without taking care of your flooring. Flooring is always the starting point for a clean and organized home. Wooden flooring adds warmth and elegance to your home. It also brings a luxurious look to your home. 
But you can only enjoy the beauty of wooden flooring if you maintain it. Here are the expert tips that can help maintain your wooden floors.
Vacuum Your Floor Regularly
Ensure you keep debris off your floor. Any debris can ruin the surface of your floor by scratching. Sweep your hardwood floor daily and use hard flooring to vacuum it regularly. You can also use the flat attachment to protect your floor from bristles.
The hard floor setting turns off the brush roll to avoid scratching. The building up of dust, crevices, and debris between the planks can be dangerous. It's important to use strong suction to pull them up.
Clean the Spills Immediately
Spills can damage your wooden floor if you don't clean them immediately. Use a damp cloth to wipe up any spills on your floor. 
Remember that wood swells and shrinks when exposed to moisture. It's wise to lower humidity levels to avoid splitting, cupping, and gapping your wood.
The perfect way to prevent your wooden floor from damaging is to deal with the spills as soon as they happen. Also, keep your home's temperature between 60oF and 80oF, and ensure you don't keep wet shoes in the house.
Use the Right Cleaning Product
Ensure you read the cleaning product label before buying it to ensure that it's suitable for your wooden surface. This is because different finishes require different cleaning and treatment products. You can seek advice on which product to use on your wooden floor from professionals.
There are also products you need to avoid when cleaning your hardwood floor because they may contain harsh chemicals that can damage your floor. 
If you want a foolproof way to prevent damaging your wood, don't hesitate to seek help from a professional floor cleaning company. They can help you choose the best cleaning products for your finishes.
Deep Clean Your Wooden Floor Once In a While
Deep clean and add a fresh coat of finish to your floor after every three to five years. Know what type of finish your floor has because you'll have to re-apply the same kind of finish after deep cleaning. 
Also, start recoating immediately you notice your floor is wearing out. Recoating doesn't involve sanding. 
You'll be applying another coat to the finish on top of your floor to bring back the luster and life. Add protection layers each time your floor needs it and make your flooring last for many years.
Sweep Your Floor Daily
Ensure you dust your hardwood floor daily to get rid of dust and debris. Dust can settle anywhere on your floor, be it on the grain and even between floorboards. 
You need to find ways to minimize dirt accumulation and protect your floor. You can place a doormat at the entrance to prevent people from bringing dirt from outside to your home.