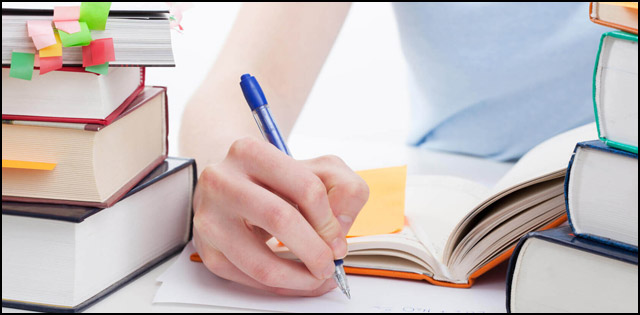 Effective Tips To Prepare Well For CBSE Class 10 Exams
The first quarter of any year is usually crucial for school students as they get ready to appear for their annual, board or other competitive examinations. The word "exams" when heard by students straight away brings out fear among the students. Although examinations are a part of a student's life, they are also a source of anxiety and frustration.
Thinking about the question "Are examinations necessary for schools or not?" is almost a waste of time as the answer is a big YES. Since examinations are the most effective and appropriate methods to test one's knowledge, there is no room for an answer "NO" for the previous question.
Most of the times, examinations create a feeling of depression among students instead, it's meant to embed a sense of responsibility to retain learnt concepts and be able to present them in the most valuable form.
Learning is the first step in the ladder of education, and students in the process of learning must consume knowledge in the most effective and comprehensive manner. Learning can be done by classroom lectures, studying from textbooks, watching and hearing educational content online or offline. Among these, the most common way of learning is by reading and consuming content from textbooks or relevant study materials.
For students of the CBSE board of education, the prescribed textbooks are NCERT books. These textbooks provide quality content with high concept clarity along with appropriate images in colour as a learning aid for the students. NCERT books are alone enough for students to learn from and prepare for academic and even other competitive examinations.
Further, NCERT subject books of various classes also comprise intext questions and exercises for a deeper understanding of the important concepts. It's highly recommended that students solve these exercise questions as they help strengthen conceptual knowledge and boost confidence among students when taking up exams.
Here are a few tips that students can follow when preparing for an exam:
Get to know the complete syllabus for the exam.
Prepare a solid and realistic study plan.
Completely read through the NCERT textbooks to learn the concepts.
Schedule a proper revision plan.
Practise previous year question papers and sample papers.
For students of Class 10, it's highly recommended that students learn from the NCERT Books Class 10 to acquire a strong foundation over the key concepts present in each subject. The performance in Class 10 board examinations is very crucial for every student as it plays a significant role in deciding the higher studies in the future. Hence, proper attention must be given to learning and preparing for the board exams.
Apart from exam preparations, it's also important to maintain a stress-free/relaxed mind and healthy body. Performing yoga and meditation helps calm the mind and improves focus. Meanwhile, to have a healthy body exercising, working out or indulging in any physical activities like sports is a must. Lastly, it's essential to stay hydrated by consuming adequate water as it boosts metabolism and keeps one's thinking process stable.