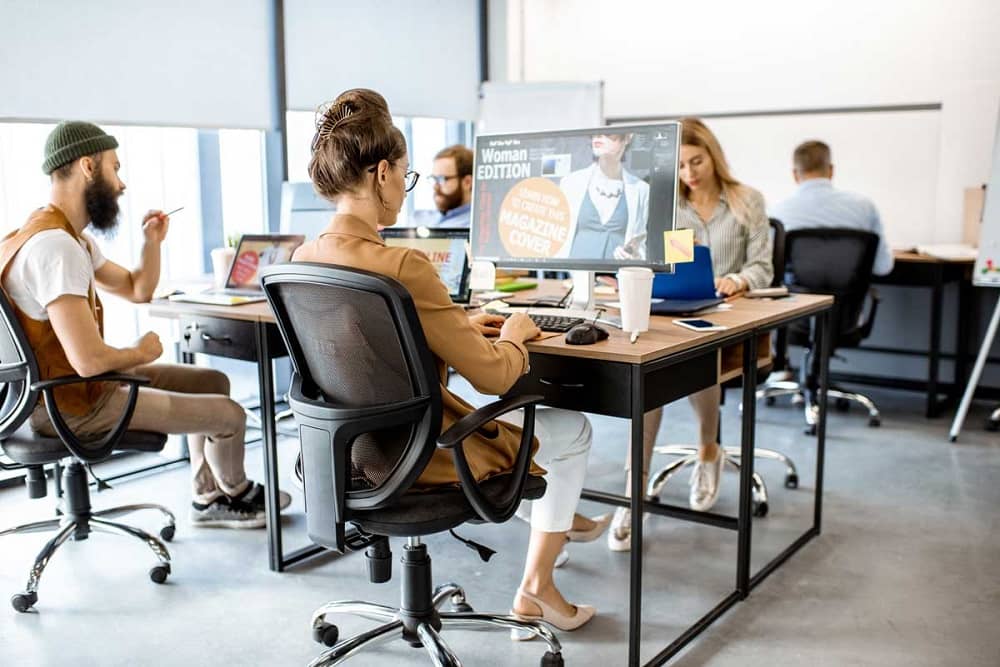 Do's and Don'ts While Improving Your Web Design in 2021
Let's face it, the biggest fear of online business owners is the fact that your audience isn't going to be engaged with your website enough to complete a transaction. This is exactly when you know that there's something missing on your website. Then what? Stats say that only 30% of businesses have an implemented Search Engine Optimization strategy. In other words, the choice lies in your hands. 
While 2021 can be the perfect time to give your website a more actionable appeal, it is equally important to keep it updated in every aspect before you start. Sometimes, a website may need more detailed, major edits like modifying the primary keywords to reach the relevant audience, and that's a whole different topic. 
Unlike popular belief, spending a fortune on having impeccable content up and running on your website is only half the battle. It would also require having impressive customer experience to spice things up. Imagine shopping on Sephora.com, the more you scroll, browse – the more irresistible deals, detailed banners you find. That's the winning streak. You need to amp up your website in ways that your viewers would be left with no other option than to engage. To start with, you can always:
1. Chart Out A Game Plan
As the Persian proverb goes, "Thinking well is wise; planning well, wiser" thinking everything through is always a good call. When you're planning to improve your website, you can always reverse-engineer it. Identify the loopholes, figure out the shortcomings, and then trace the activity of your audience on the website, right from they first stepped in. Heat maps can help you to understand exactly their actions on the website. 
You can also find valuable insights into your viewers' activity on your website and can find any missed opportunities, set new goals, and reinforce your website design. Sometimes, business owners don't realize the importance of brevity on your website to keep its essence intact, while not distracting viewers. 
Forbes says that the attention span of your customers only lasts for eight seconds, in which they decide to leave or stay on any website. All the more reason why your website needs to have a clear, refined, and breathable look and feel to give them a rich, aesthetically satiating, relevant viewing experience.
Instead of arbitrarily placing elements, choose the color palette of your website carefully, based on the domain and customer traits. Experts say that bright and secondary colors like yellow, red, orange, green imply more action drives than the rest – so you can use among these as your CTA. Also, ensure that all the colors are consistent with each other.
Keep your website rid of any additional animations, arbitrary images/videos, fonts, icons, etc. Failing to do so can confuse or overwhelm your audience as well as cram up your website design, failing to generate conversions. You can always plan where you want your viewers to focus more and can lead their vision to the desired place with a sensible usage of color and content.
Do not leave any inconsistent white space left between texts or images that may cause more harm than good. It can make your viewer fiddle with the problem, rather than on your featured products. Inconsistent fonts or stocky font styles may cause your viewers to bounce off your website immediately. 
2. Add Social Reviews And Testimonials
Yes, reviews build trust among your audience and turn them into potential buyers. Few business owners understand the importance of having both positive and mixed reviews highlighting the authenticity of products. 58% of people are more inclined to shop your products if they are given enough social proof using organic testimonials and reviews – not just in text but in video formats for building a strong human connection. 
You can team up reviews based on different experiences, star-ratings. You can also have thumbnails for the different video testimonials, and filters set as per different segments, product domains. You can also provide the facility to add customer signatures at the end of product reviews, supplied with helpful photos, videos talking about their experience for fuller insights that other interested buyers can use to gain insights from, accordingly. 
3. Strategically Positioned Ctas And Popups
Not everyone will be equally interested in all your products, instead, you'd need to investigate (by observing their behavior on your website), which product segments they show the most interaction. You'd then need to guide them in the right direction of CTAs to help them make buying decisions. In case your customers are just getting aware of your products or trying to work out how certain products can meet their requirements, you can direct them towards your product blogs for them to learn more descriptively.
Similarly, if your viewers are showing piqued interest in certain products but abandoning carts often, providing them with an exclusive discount, or a one-time package deal popups can make the conversion successful. 
4. Making Your Website Mobile-Friendly
80% of your visitors are accessing your website via their smartphones and if you don't have your website perfectly optimized for their mobile device, you're missing out on a lot of customers. Nevertheless, better late than never, 2021 is the time when you should finally get that done. 
Be it seamless, responsive design or the right visual elements for customers to come to your mobile website – the littlest of the things matter in mCommerce.  
5. Easily Discoverable Pricing Details
Among other things, most companies (even the most successful ones) struggle to keep their customers aware of their product pricing on the home page. Such a lack of crucial data often leads to frustration for viewers, causing them to carry off a wrong impression about your enterprise. 
No one likes to keep digging your product page to find its price; especially if that's what is coming in between to complete the purchase decision. They'd simply leave your website to purchase from your competitors, gaining them conversion without even trying hard for it.
While some business owners bring affordability into everything, unless your customers are aware of the offered prices on your website and other platforms, they won't pay heed to any arguments. Therefore, it is absolutely crucial to represent detailed prices on respective product pages, placed at stand-out positions for maximum engagement. 
Key Takeaway
There's no limit to how much an eCommerce website can grow over time, but it'd surely need the correct techniques to stay at the top. With the onset of the new decade, there will be several more factors that would influence your website design and bring forth conversions. 
If you're a business owner looking for Magento eCommerce customization to update your website to suit future trends and equip it with an improved design, we'd recommend taking a look at CodeClouds. Be it theme personalization or migrating your website to any other platform, their target-driven solutions can help you scale your conversions efficiently. You can also learn all about Magento 2 theme development from scratch in their helpful blog.