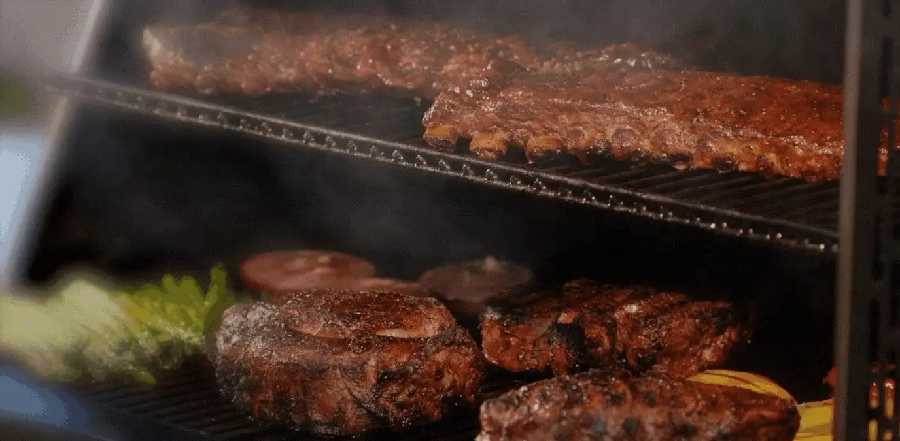 BBQs2U – Masterbuilt Gravity Series Bundle To Enjoy Different Charcoal Flavors
Enjoy outdoor grilling ordering Masterbuilt BBQ Bundle from BBQs2U. Masterbuilt Gravity series is a smart charcoal grill that has created a buzz. People with a penchant for charcoal flavored food can upgrade their existing gas grill because Masterbuilt has eliminated the hassle of charcoal cooking in its Gravity Series.
BBQs2U is a BBQ selling business administered by a family passionate about smoking and grilling. With the summer season right around the corner, BBQs2U is offering free gifts on its Masterbuilt gravity series. Add the BBQ to the cart and free gifts get added automatically. Masterbuilt Gravity Bundle includes –
Masterbuilt official cover is water-resistant and rugged designed to protect the grilling unit from weather, dust, and elements.
Restaurant 'A' grade 12 kg natural lump wood charcoal that burns fiercer and longer. It offers a genuine barbeque taste.
Kamado Joe 4.5 kg applewood chunks offer the food a soft and light fruity taste. It is perfect for fish, poultry, ribs, and pork.
Flamers Natural Firelighters burns the coal nicely and it is odorless and has no concerns about ash flying across. Just place it in the center of a nest pile, enjoy the glow.
For outdoor cooking, wood is a classic fuel source as it cooks and generates smoke that flavors the pork or meat perfectly. Wooden chunks are sourced from apple, oak, hickory, maple, pecan, etc. Wood chunks and lump wood charcoal can be used together in the Masterbuilt charcoal grill to add enhanced smoke flavor.
The BBQs2U professionals demonstrate live in their store about how to do it. As soon as the coals get heated and covered with white ash add the wood chunks to these coals. Create a thin wood chunk layer. The moment the wooden chunks ignite and start to smoke, it is time to cook the meat.
Every type of wood chunk generates a different flavor profile on the meals. What kind of wood chunk to use depends on the meat type and desired flavor intensity. For example, f hickory wood is added the savory flavors will be rich but not as strong as Mesquite. Oak is most preferred as it is a stable burning wood and offers medium flavor. Apple and cherry offer strong, sweet, and fruity flavors. It is a good choice for chicken and pork.
Masterbuilt has introduced the DigitalFan Control technology in its gravity series including three models 560, 800, and 1050. The difference between all the three is its size. All the other features are similar but in the 800 series, Masterbuilt added a flat top griddle.
The reversible cast-iron cooking grates are ideal for searing and smoking. The gravity series reaches 225°C to 700°C within 8 to 14 minutes. Masterbuilt even made cleanup a little simple. The removable drip tray easily slides out and the ashtray can be removed quickly and returned within seconds while cooking.
BBQs2U has posted engaging videos on YouTube about how to get charcoal lit successfully and many tricks and tips to maximize the grilling experience!