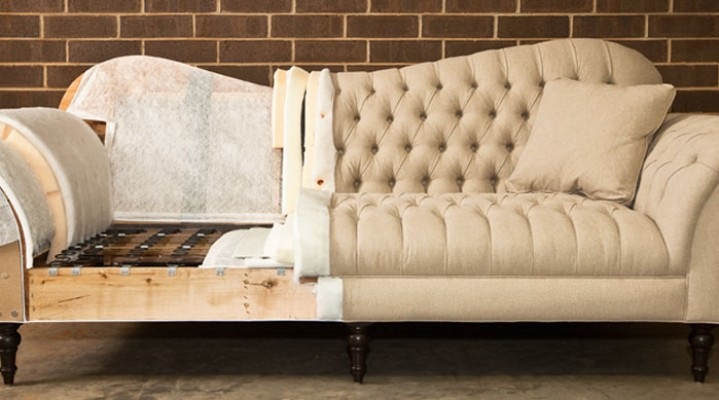 ALL ABOUT THE HISTORY OF UPHOLSTERY:
Upholstery is the fuzzy lining material for furniture, sofas, and chairs that includes fabric, padding, webbing, and springs. This fashion began in the Middle Ages and gained popularity in the 17th, 18th, and 19th centuries.
Upholstery materials varying from hay to horse hair to wool are all utilized to add variety and adaptability. Aluminum, springs, and foam are now employed to increase sturdiness.
Because the interior substance is unseen, the aspect that is an essential element, influences, and represents a substantial distinction is the furniture's comfort. The higher quality cloth and inner layers contribute to and ensure the furniture's endurance.
Traditional Upholstery is a centuries-old technique that was being used to cushion and cover chairs, seats, and couches before the invention of equipment, synthetic textiles, and plastic foam. It can require the application of springs, lashings, stuffing of animal hair, grasses and coir, wools, scrims, bridle ties, stuffing ties, blind stitching, top stitching, flocks, and wadding, all built up in by hand on a sturdy wood or webbed base.
The upholstery was a significant aspect of home decorating throughout the Middle Ages. The décor was mostly soft furniture, however, there were modest bases of webbing, canvas, or leather for stools and chairs. Chair seats were cushioned by the early 17th century, although this type of upholstery was still quite simple. Stuffings ranging from sawdust, hay, and feathers to deer, goat, and horse hair were employed. The filling was piled high on a wooden platform and secured with a beautiful top cloth and nails. Upholsterers began to develop procedures for distributing and shaping filling into more regulated forms around the end of the 17th century.
Excessive filling and padding were popular throughout the Victorian era due to opulent and comfortable clothes. Upholstered furniture became widely available to all segments of society because of mass production processes. Because of the availability of higher-quality steel springs and the advancement of lashing techniques, upholstery could be built up on seats, backs, and arms independently of the frame design. Stuffing grew increasingly complicated, borders were intricately fashioned into rolls and spirals, and materials were buttoned into soft cushioned forms.
In the 18th century, what we now consider traditional upholstery forms and methods blossomed. Elegantly proportioned frames were complemented by well-crafted upholstery. Because of the upholsterers' technical understanding, stuffing could now be adjusted along vertical and sloping lines, resulting in new degrees of comfort and simply expressed elegance.
Cellular Polyurethane foam is increasingly commonly used in modern furniture. This adds structure, robustness, and, most significantly, lightness. This is then wrapped with beautiful material. The synthetic polymer will be aged and lower the value in a reasonable amount of time, and it will be substantially lighter than conventional fillings. Sleep mattresses can be addressed in the same way, with adequate accounting for variable usage, however, the length of time in use is likely to be greater. This has serious consequences for the end of life in terms of both times and the value of the materials used in manufacturing