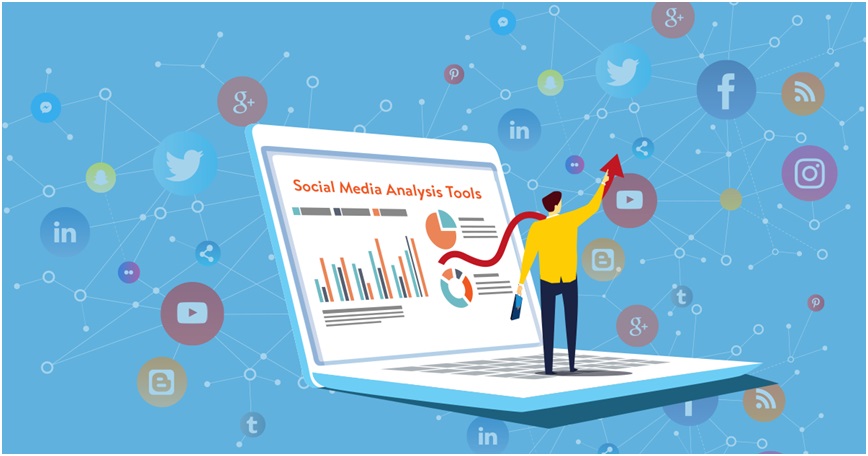 4 Tools That Drive NetBase Quid Social Media Analytics
In social media analytics, also referred to as SMA, businesses collect data from blogs and social media sites. The purpose is to evaluate the data and make in-depth decisions regarding consumer behavior on a brand.
Analytics process includes monitoring Facebook, Twitter, Instagram, news outlets, and blogs. That involves likes, tweets, retweets, reviews and other consumer responses on the social media platforms. The team of experts then goes ahead to cut through the ranting, trolls, spams, and bots to pursue the competitive and actionable market.
One of the highest goals many companies fight for is to get hold of the consumer insights and coin that the change and build their brands.
So, what are the tools that Netbase Quid uses to perfect its social media analytics on behalf of companies?
Social Competitor Analysis
This social media analytics tool focuses more on following the audiences on the various platforms. That includes social media monitoring. It includes surveying significant platforms like Facebook, Instagram, tweeter, among others.
Social competitor analysis tool thrives on alerts on competitor contents, strategies, and profiles. An example of a potential social media alert for a survey is an upcoming event that a crowd wouldn't want to miss. On the flip, it could also be a potential disaster that everyone will avoid at all costs. Such content has to spike alerts, which is an advantage to the tool.
After the monitoring and collection of data comes the evaluation. The conclusions of the analysis include ranking the business as it appears on the specific market. This unique tool also comes up with recommendations on more compelling content than the competitor.
Social Media Listening
This primary social media analytics tool applies to learning about a company's audience. It would be a futile activity to learn about irrelevant audiences hence the importance of social media listening.
With the tool, you can review what a specific audience loves or hates about your brand. A social media listening tool will clear all the assumptions you may have regarding your brand and point out where you need an overhaul or improvement. If you want to interact with your audiences closely, this is the perfect tool. Knowing what the consumer loves or its helps you to net in prospects effectively.
Social Media Intelligence
Social media requires a stack of intelligence tools to monitor, analyze and get concrete solutions to the ever-changing market trends. The conversations that take place on social media are like a double-edged sword. They can build or damage your brand in a few moments.
Your company requires high social media intelligence to handle social channels like Facebook, Instagram, and Twitter. With collaborative tools like brand health, crisis management and natural language processing, you will obtain accurate consumer sentiments and solve a crisis before it gets overboard.
Social media intelligence tool helps you set up trends and negative alerts and keep you on the know. It goes a step ahead to create a baseline and develop a framework to solve both the present and possible future social crisis. All these steps allow the relevant team to make sober decisions that are not based on a single negative tweet but an in-depth analysis to safeguard your brand.
Image Analytics
A brand image is all about logos, geographical locations, images of the products, and scene identities. It includes the visual to attract a specific audience to a product. Poorly picked up images and half logos cannot sell your brand effectively. Image analytics captures full innovative logos and brands.
Besides logos and brands, is analyzing images, memes, and emojis are to internalize consumer sentiment perception on your products. Image analytics matter as it is a way of consumers talking and engaging about your products.
Your customers share the media formats with you and others to digest. With a great analytics tool, the content will not slip under the radar, but it will be an opportunity to improve or rebrand to meet the consumer's needs.
Bottom Line
Social media analytics tools monitor, collect data and analyze your brand real-time and historical social audience. The core purpose is to offer you concrete solutions to your market analysis and consumer retention.
Whether you are in consulting, healthcare, beauty, hospitality, financial, or any other industry, NetBase Quid social media analytics will come in handy and help you make sound business decisions.