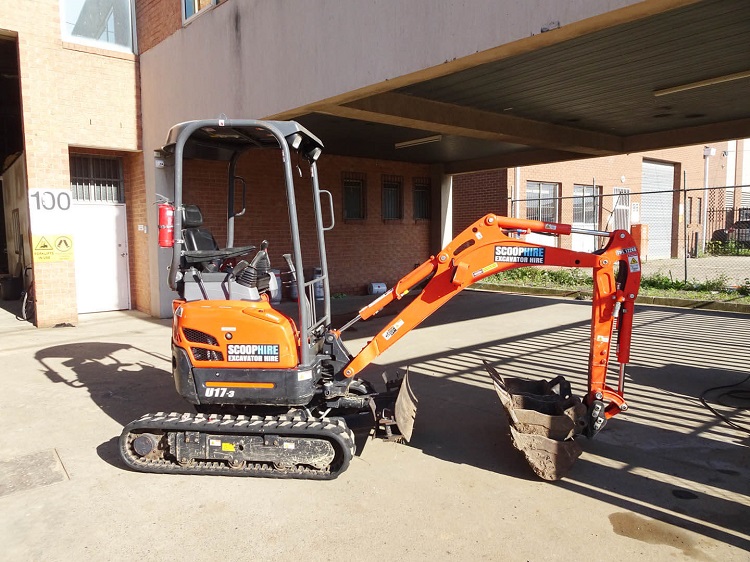 The types of excavators used for civil construction projects 
Excavators are a common and essential piece of heavy equipment for the construction projects. They not only help you with conventional digging or excavation jobs but they are also used for lifting heavy amount of soil or material at site. Featuring a long arm, bucket, and rotating cab; an excavator provides you with superior digging power and mobility.  
As there're different types of excavators available in the market, so picking the right type seems daunting. From small scale mini-excavator to hefty large excavators, each type performs a specific job. So, it is important to evaluate your project requirements before renting or hiring an excavator. You need to know the type and amount of material, digging depth, speed requirement, and amount of space available at the site.  
An excavator when professionally operated can provide ample power and strength to meet your project requirements. So, let's see what are some different types and sizes of excavators available.  
Mini excavator
A mini-excavator is a small or compact type excavator that has a weight less than seven metric tons. With its reduced size and zero tail swing, this type of excavator is best for tight job sites where space is a major concern. They are easily maneuverable for home improvement or renovation projects. Mini excavator hire can help you with digging holes for trees or making trenches for utility lines or pipes.  
Midi-excavator
It is a type of excavator that weighs between 5 and 45 metric ton. Unlike mini-excavator, they are more powerful with more hauling capacity and can handle tougher jobs. A midi-excavator also has a reduced tail-swing unlike a large excavator and can work in confined areas and limited spaces. They are ideal for jobsites where you require productivity but a massive excavator can cause damage to finished site or soil. Anyhow, these excavators may pose transportation and storage challenges which is of no concern in case of mini-ex. A 5 tonne excavator is easier to transport in most light rigid trucks hence are a common choice among small construction companies.
Large excavator – Standard excavator
Excavators that weigh more than 45 metric tons are categorized as large excavators. These hefty machines are ideal for commercial and industrial scale civil engineering projects. You can use them for foundation excavation of a dam or a commercial shopping center. With their large bucket's capacity, they can tackle serious excavation projects with ease. 
Reduced or zero tail swing
Depending on the maneuverability and tail swing of excavator, you can get models with reduced tail swing, zero tail swing and conventional tail swing. A reduced or zero-tail swing excavator means the machine has minimized counterweight radius. This means a model has reduced chance of damaging property when working close to obstruction and other buildings. As the sites are getting smaller and restricted, such machines are becoming popular. You can take benefit of using them in road construction works and utility service and maintenance. You can work on road maintenance projects by less interfering to the open adjacent lanes. 
Conventional swing excavators 
A conventional tail-swing excavator extends out of the lower chassis while rotating with a large swing. But it is ideal for large excavators because they need more counterweight to remain balanced. But this rear extension pose problems when working near building or walls and can also harm workers if not operated safety.