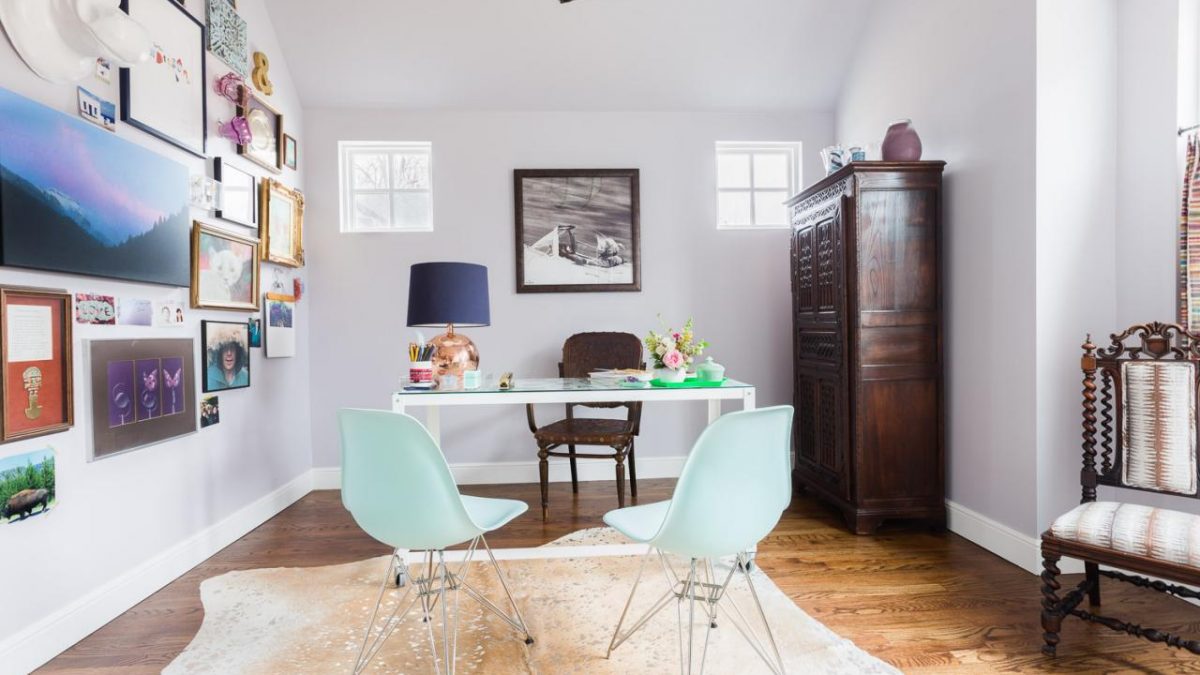 Simple Things To Add To Create A Comfortable Office At Home
Since staying at home is the new normal, working or studying at home has come as a surprise. While working from home has its perks like better work-life balance, no travel hassle, and everything at the disposal of home, a comfortable office at home can be a challenge if the right furniture or essentials are not set up. For a comfortable office at home, a comfortable office chair, some essential furniture set-up at a convenient corner of the house that opens room to some entertainment alongside an organized tv unit is vital in making work-from-home interesting. Thus, this blog will guide you on simple things that you can add to your office setup at home. 
A hideaway desk table:
While most of us have small houses in metropolitan cities like New Delhi and Mumbai, having a drop-desk table is compact and does the needful. The best part about it is it hides away all working mode looks when not in need. Adding a floating shelf around it would give you an extra space to keep your books, files, and other nitty-gritty needed during work-from-home. Consider this table or a movable one, so that you can shift your office at home to beat the monotony. 
A comfortable chair:
Any office is just not fine if there is no comfortable chair. Since the working hours have increased, having a comfortable chair is of utmost needed to maintain the right posture and prevent any kind of body ache after a tiring working day. In case you are still using the normal dining chair for work from home, consider purchasing one online as soon as you can for better productivity at work.  
A storage unit:
For a clean workspace, a storage unit alongside works wonders. Don't underestimate the importance of this unit because it has the power to store a lot of things while giving an appealing look to the overall work environment. And if you have a combination of an open-and-close storage unit at home, nothing is better than shifting it to your work area. You can use the open space to decorate it with a photo frame, work essentials, and plants to give it a lively feeling. 
A lamp alongside:
Even if your work area has tremendous natural light, a lamp during the dark hours is a great option. Be it a table lamp, a standing lamp, or an overhead lamp, it gives a nice classic touch to space, while giving a soft glow while you are stuck with your laptop meeting deadlines. 
A Comfortable space: 
If you have a decent area to create your workspace, don't neglect the leisure activity to take a break from your workload and release some stress. An ottoman to relax and play games, a colorful pillow set up on the ground for tea breaks, or a comfortable zone to chit-chat with your closed one, such spaces are utmost needed to take thinking breaks. 
Consider the above things to add to your workspace and see how your productivity increases even during work from home. These small upgrades will not be a huge investment but will lead to a lot of excellent results at work. Stay productive, safe, and happy while working from home.