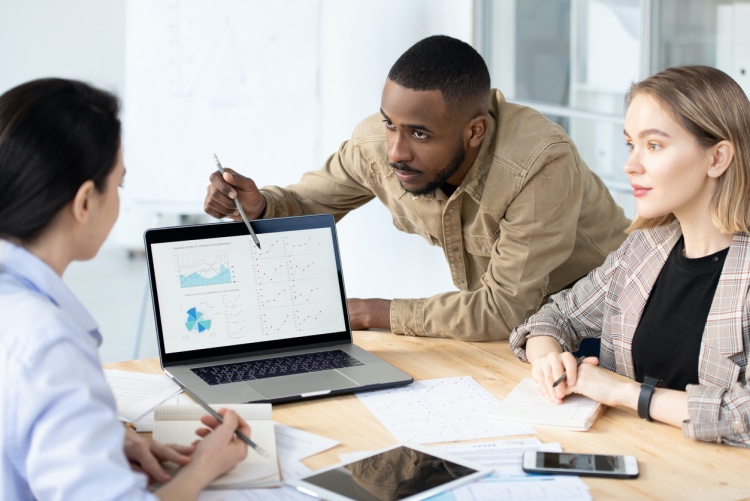 Should I study Business Administration or Accounting? Which is best?
Business administration focuses on business operations and management of organizational resources, including time and people. Accounting is a department that deals with recording the business's financial transactions to ascertain the proper financial management of the organization. Accounting is an inevitable part of business operations. However, both degrees have similarities in classes, but the skills developed in both courses are different. 
A certificate in business administration diploma can prepare you with the fundamental skills and concepts applied in real business practices. Studying for a professional degree in Canada can best prepare you for a lucrative career. It has been ranked first by Forbes Best Countries for Business list, becoming one of the most sought-after destinations by international students exclusively to study business courses. The booming economy, great choices of business course, and top-ranking universities makes it an ideal location for pursuing higher education. 
Opting for a business diploma course from a well-established b-school can help you kick start your career. The academic program can help you manage your daily requirements of the business setting, including business strategy, finance, marketing, and operations. This business diploma program can be your gateway towards numerous employment opportunities in the business and corporate sectors.
According to the Bureau of Labor Statistics findings, the median salary of a business administration graduate is around $105,660. The employment opportunity is projected to grow 5% from 2019-2029, surpassing other occupations. With a business diploma course, you can advance your career to reach great professional heights. 
Pursuing a business administration course can provide you remunerative career paths. You can choose from a wide range of job roles that can maximize job satisfaction. Here are some of the positions offered to these graduates:
Administration officer

Project administration offier

Human resource administrator

Financial administrator

Business manager

Project manager

Officers service coordinator
Apart from these well-paid career paths, a business administration course helps develop highly transferable skillsthat can be applied across a range of careers. Whereas in an accounting course, the focus is on developing industry-specific skills and knowledge relevant to the business's finance department. An academic program that can help you build a comprehensive understanding of the overall aspects of the business can lead to career advancement. 
Here are the major topics covered in the business administration course that can give you a brief idea of how this program efficiently touches the overall aspects of the business. 
Organization and behavior

Marketing principles

Business environment

Principles of accounting

Fundamentals of business communications

Business decision making

Managing financial resources
This is how a multidisciplinary business administration course is designed to impart excellent knowledge that the graduates can demonstrate in a business setting. With this program, you can also think of starting a business. It could always be wise to choose a course that builds an extensive knowledge of providing complete business sense rather than focusing on one element. Hence, opt for a business administration course that can be best for upscaling your career graph. Apply now to begin your journey in the modern business industry!