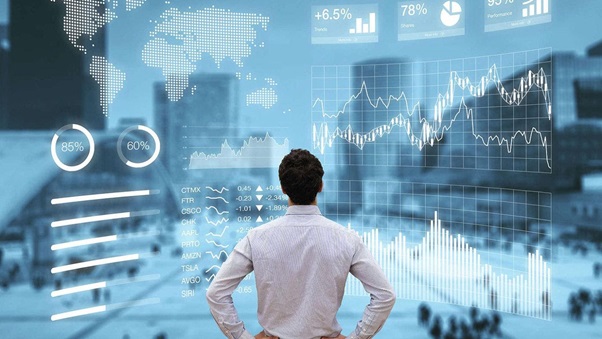 Market intelligence and how NetBase Quid can help yo
Business intelligence refers to the category of applications used for sharing, analyzing, storing, and collecting data to assist users in undertaking better business decisions. Since several data collection tools are available today, businesses can access more information than in the past. Most importantly, a business intelligence tool will assist you in processing the information which you collect so that you harness it in the best way.
How a business can use market intelligence tools
Align your performance indicators with business strategies
You can use market intelligence tools to avoid wasting resources, including time and money. With appropriate business insights, you can establish metrics with certain performance indicators to track how effective your strategy is.
Track sales information
You can use market intelligence tools to collect, track and monitor sales information. In particular, you can optimize the dashboard in market intelligence tools to show your sales data for both outside agencies and in-house teams. In this case, the information from the tools you are using can assist you in unearthing demographic insights, the products that generate more sales, and the top sales team. You can use such insights to motivate your sales team, target demographics for future advertising campaigns, and organize training for underperformers.
Determine the cost-reduction opportunities
A Marketing intelligence tool can assist in keeping track of your spending and determine the areas that you can adjust in your business to save money. For instance, you might have an extra inventory that results in extra costs in maintenance and acquisition. By properly using market intelligence tools, you can determine expenses that you can reduce without affecting your business productivity.
Most common market intelligence tools
Oracle Netsuite
It has solutions for both large and small businesses. It provides agile, scalable, and easy to use business solutions that entail functions of E-commerce, CRM, and ERP for smaller businesses. It assists medium-sized to reduce their IT costs.
Zoho Analytics
It is a self-service and analytics platform. It will enable you to analyze your data and establish insightful dashboards visually. It features an artificial intelligence-powered assistant which enables users to ask questions and receive answers through meaningful reports.
HubSpot
It is an inbound sales, marketing, and service tool. The tool is free and will assist you in establishing, organize and track better relationships with customers and leads. The tool will provide you with deeper insights into your prospects and enable you to automate some tasks.
BusinessObject
It is a propriety market intelligence tool that will enable you to share your information with the entire organization. It assists in improving business user autonomy by enabling access to business information to a variety of users. Most importantly, it eases the consumption of information and enhances the decision-making process.
Benefits of using market intelligence tools
Advantage other competitors
Market intelligence offers you unique insights and early warnings into issues that you are likely to experience to devise alternative approaches. Also, risk management initiatives are using market intelligence to receive alerts on events that can affect compliance, contracts, liability, and insurance.
Increase customer satisfaction
Market intelligence can assist you in establishing a low-cost and reliable supply chain that will allow you to promptly deliver better products and services. It will allow you to work with your customers so that you can react to market opportunities and disruptions and establish trust with them closely.
More effective operations
Market intelligence tools will offer you early warnings on the disruptions which might need a faster alternative solution or reaction. In this case, the faster reaction will enable you to maintain consistency in your supply chain and enhance reliability in all your operations.
How NetBase Quid can help you
If you are looking for the best marketing intelligence platform, NetBase should be your one option because it will deliver contextual insights. Consequently, enable you to understand the story behind your market and competitors, connect with the customers and reveal your business trends.