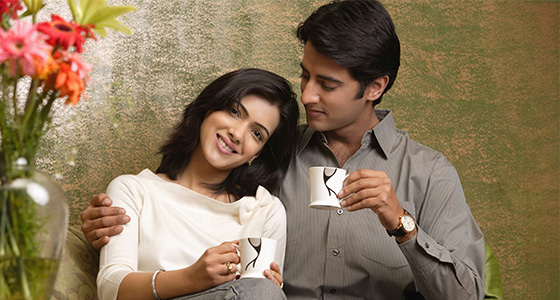 How Important is Term Insurance for Non-working Spouse in India?
A job of a spouse who stays at home is an unpaid job but has more responsibilities and is tiresome compared to the jobs done at the office. There are so many roles that a woman plays being at home by looking after the husband, children, cooking, cleaning, and supporting the family in various ways. Usually, it is the working member of the family who takes a life insurance cover being the breadwinner. Especially in India, insuring the non-working spouse is not given much importance. But is that enough?
It is always a smart decision to financially secure the family's future by insuring the working member of the family. But one must consider the care taken by a homemaker spouse, like taking care of kids and many domestic chores in the house. A homemaker spouse takes care of all these responsibilities without expecting any bonus, promotions, perks or even leaves. Considering the rising cost of healthcare services and living costs, as well as the uncertainties of medical emergencies catching us off guard, it has become crucial to get insurance coverage for both husband and wife. Even if a spouse is non-working, having term insurance can be beneficial.
But as per the rules and regulations of the Insurance Regulatory and Development Authority of India (IRDAI), a non-earning member is not allowed to take up a term insurance plan. Although there are some exceptions. Like, a husband who is an earning member of the family can purchase a term insurance plan for his wife with spouse cover that will secure the non-earning partner.
What is spouse term insurance? 
A spouse term insurance is a term insurance plan that allows oneself to insure himself/herself along with his/her spouse. Such a policy is more like a comprehensive policy that offers benefits to husband as well as wife. You can choose either an endowment policy or a term plan that are offered online as well as physically by various insurance companies.
This is the best way to protect yourself and your spouse. Also, the family stays protected in your absence. After all, marriage is about equality, when two people come together to share life, responsibilities and stress equally, then why not insurance. Insuring both husband and wife is a remark of giving equal importance to both the partners. A spouse term insurance plan pays out the sum assured money in the event of death of either of the insured partners, which can keep the family financially protected. A few spouse policies even offer riders to provide financial aid in critical illness, accidental death, permanent disability or dismemberment.
Benefit of cost-effective premium
A term insurance plan is purely a financial safety plan that one can invest in for protecting one's family's future. It provides coverage to the nominee in case of an unfortunate event. This plan, as compared to any other life insurance plan, is easy to understand and offers a high cover at a minimal premium rate. Adding to this, females are offered a premium rebate based on the insurance company they choose.