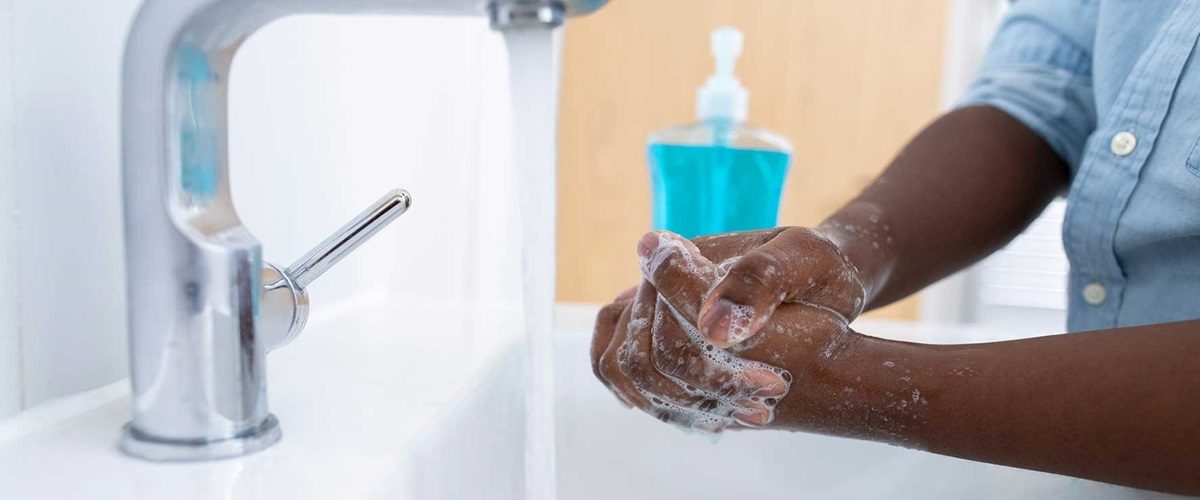 Personal Hygiene and COVID: Tips to Keep Yourself and Your Loved Ones Safe
The pandemic is once again taking the country by a storm. A second wave is raging across the country, catching millions in its spate. At this time, taking simple but essential precautions is the only way to stay safe and healthy. Being lax about masking up, maintaining hand hygiene and staying distanced can put you and your loved ones at immense risk at this delicate time. Fortunately, taking a few simple measures can exponentially improve your odds of staying protected . 
Here are six personal hygiene tips you must follow diligently to keep yourself and your loved ones safe: 
Maintain Social Distancing 
Social distancing is the key to protect yourself and others around you as well as break the chain of transmission. The rule of thumb is to maintain a 6-feet distance from others, especially in public places, to prevent contracting the virus. More the distance, the less the chances of getting infected. Even if you have to step out for essentials like purchasing groceries or getting medicines, maintain the recommended 6-feet distance at all times. 
After the first wave began to recede in India, people across the board became lax about masking up. This has been a huge contributing factor to the resurgent second wave. Irrespective of whether you're healthy, have been infected by the coronavirus in the past or got vaccinated, wear a mask when you step out of your home. It's also equally important to wear it correctly, ensuring that it covers your mouth and nose at all times. N95 masks are known to be most effective in offering protection against coronavirus transmission. In a crowded setting, a double mask is recommended. Besides, twirling the mask strings before wrapping it around your ears can help enhance its effectiveness. 
Practice Good Hand Hygiene
Good hand hygiene offers sound protection against the risk of coronavirus transmission. When outside, use a hand sanitizer every time you come in contact with someone. Make it a habit to wash your hands – for a minimum of 20 seconds, covering the space between the fingers and below the nails and going up to the wrists – every time you return home or have someone visiting you. Make sure you don't touch your face in the interim. 
Even if you're asymptomatic and feel fine, it's a good idea to keep a tab on your blood oxygen levels in case you have been exposed to a COVID positive patient. Coronavirus tends to impact the lungs at an accelerated speed, which may cause a sharp and sudden decline in SPO2 levels. Keep an oximeter handy at home for such an eventuality. Oxygen saturation of less than 92% warrants medical attention. 
It is important to keep your immunity levels optimal during these times. The best way to do that is by maintaining a healthy and wholesome diet. Increase the intake of fruits, vegetables, and cut back on junk or unhealthy foods as far as possible. 
India has launched the phase 3 of the vaccination drive, in which everyone above the age of 18 is eligible for inoculation. Get yourself and the family vaccinated as soon as the vaccine is available in a hospital near you. Even after the vaccination, make sure you continue to adhere to the basic COVID-appropriate behavior of masks, social distancing, use liquid handwash and hand hygiene. 
Wrap up 
Tackling this pandemic and emerging from it stronger will take each one of us to do their bit and follow these simple but critical measures to the T. Stay safe and stay home!