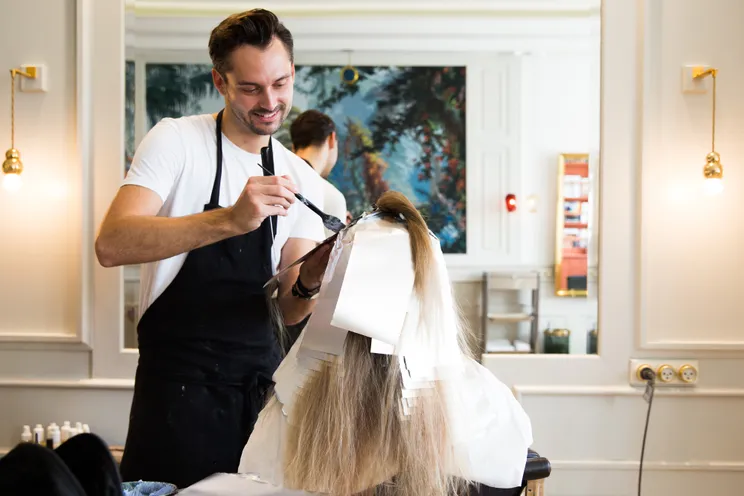 Looking for the Best Hairstylists in Scandinavia?
Are you planning on traveling overseas? If so, you need to make sure you bring your passport, enough clothes for the trip, and products to take care of your hair. It can be a challenge to take care of your hair overseas, particularly if you are going to be sitting on a plane for a long time. On the other hand, there are ways you can fix your hair when you get to your destination. For example, there are plenty of opportunities to get your hair taken care of in Scandinavia. If you are looking for some of the top hairstylists and Scandinavia, what are some of the options you should consider? Take a look at a few of the top choices below.
1. Adam og Eva
One of the first options you should consider is called Adam og Eva. This establishment has developed a sterling reputation for its ability to take care of all different types of hairstyles. If you are looking for specialty care, you may want to give them a call. In addition, if you are looking for a dry cut, you should reach out to these cosmetologists as well. They would be happy to work you into the schedule, and you'll be happy with the way your hair looks when you leave. If you want to change your look in the middle of your trip, they can help you do that as well! The opportunities are endless at the hair salon.
2. By Jacobs
Another option you should consider is called By Jacobs. This hair salon is located in Stockholm, Sweden. They are known for their exceptional customer service. They will take the time to listen to your concerns, and it will formulate the best plan to address that. You should not have to want for anything, and they will take their time to make sure your hair looks great. Even though this means that you might have to wait a while, this is also a sign that you should be happy with the results. Consider swinging by this hair salon if you find yourself in Stockholm.
3. Philly's Barber Shop
If you are in Copenhagen, think about swinging by Philly's. If you need a quick trim, this is the place to go. Now, this might not necessarily be the best place if you need something special done with your hair, but they can certainly give you a quick cut. The barbers are friendly and quick. Even if you see a long wait, the line moves relatively quickly. Therefore, you can get in and out as quickly as possible. You might even meet someone interesting as they give you a haircut! You might even get a taste of home in this shop!
4. Harganget Sodra
Harganget Sodra is another exceptional hair salon located in Stockholm. If you need help with the color of your hair, this is definitely one of the top choices to consider. The stylists there have access to a wide variety of products that can help you get your hair look in your best. Regardless of whether you are looking for a black, brown, blonde, or something else entirely, the professionals can assist you. Furthermore, if you want to switch up your hair color in the middle of the trip, this salon can make it happen. Of course, they also offer a wide variety of other services that can help you fix issues with your hair. Do not hesitate to swing by if you are in Stockholm.
Find the Best Hair Stylist in Scandinavia
Hair Style Fashion Mode These are just a few of the many options you have available if you are looking for a place to get your hair taken care of. When you get off the plane, you may not like the look of your hair; however, this doesn't mean you have to deal with it throughout the entirety of your vacation. There are plenty of professional hairstylists in Scandinavia who can help you. Think about the pros and cons of each option, and consider whether your hair requires a specialty care. Then, reach out to a cosmetologist and make an appointment to get your hair properly cared for.