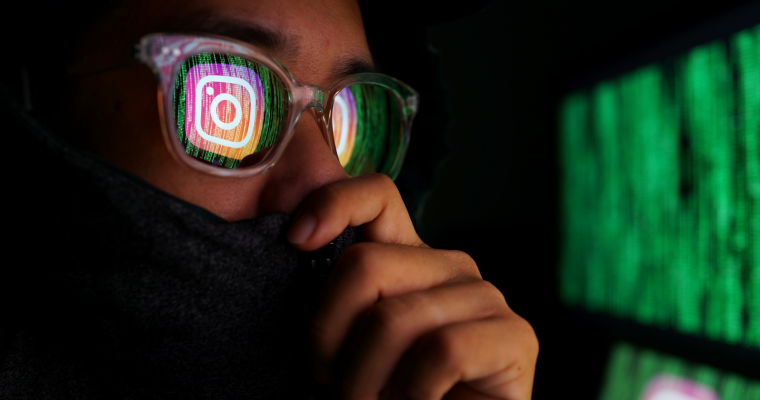 How to hack an Instagram account
Instagram is possibly the visual social network with the greatest boom in recent years, and most used by millions of young people. It is not a secret for anyone that many would love to be able to see or enter someone else's account, it is that you can share everything! Whether out of curiosity, or to protect someone else, there are methods that allow you to know how to hack an Instagram password.
The methods that are been going to show below should only be used either for practice purposes, or to protect someone. You must not use it for harassment, or bad practices. Think of that, or else, you could incur illegitimacy and thus have crimes against you. Deliberate it initially, and if you've previously taken it into account, let's take off.
Monitoring apps, they can also help you hack Instagram and social networks
The apps monitoring use to have become widespread in recent years. Its adaptability in keeping parents and business owners calm use to be massive. All you have to do is install it on a person's mobile phone to later verify absolutely all the activities carried out from a remote panel, and all in real time.
What is the usage? Let's see what the procedure is step by step:
Enter the official Instagram hacking app website, select a plan that suits your needs.
Take the mobile of the other person, clearly without them to notice it, and install the app.
Then, enter with your user data, thus the monitoring begins.
From your remote user panel on any other device you will be able to verify the activity of the other person, including what they do on Instagram.
In fact, the app, works to see other social networks in addition to Instagram. And, not the Feed only, but live messages any kind of publication made by the owner of the account also. It's worth a try.
Keyloggers, a good way to hack Instagram
A good example of a keylogger is the one that is incorporated in Instagram hacking app, and that despite being one of its many functions; yes it does well. To make use of it and hack someone else's Instagram account, you must create an account on their official website, select a plan and install the application on mobile of someone else.
Later, you have to just gain access to your user panel, and pause for the app for starting to send you the phone data. Then click on Keylogger and you can see everything you have written, even in the Direct. Furthermore, it also happens to allow you recording the screen, if you prefer. It happens to be a good suite, completely recommended for spying.
Hack Instagram from your web browser
If you have access to the computer of other person, then they might have logged into Instagram. What you have to do is take the password by a well-known technique, but which requires as a minimum 5 minutes without the account owner noticing.
What you should do is the following:
Open the Chrome browser on your computer.
Into the settings, be present at "Passwords and Forms"
A list of pages where the person recently has entered and saved passwords will be showed.
Search www.instagram.com and click on "Show password".
This is all! You might be asked to enter your Windows login key, but this happens not to be always the case. It's worth a try!