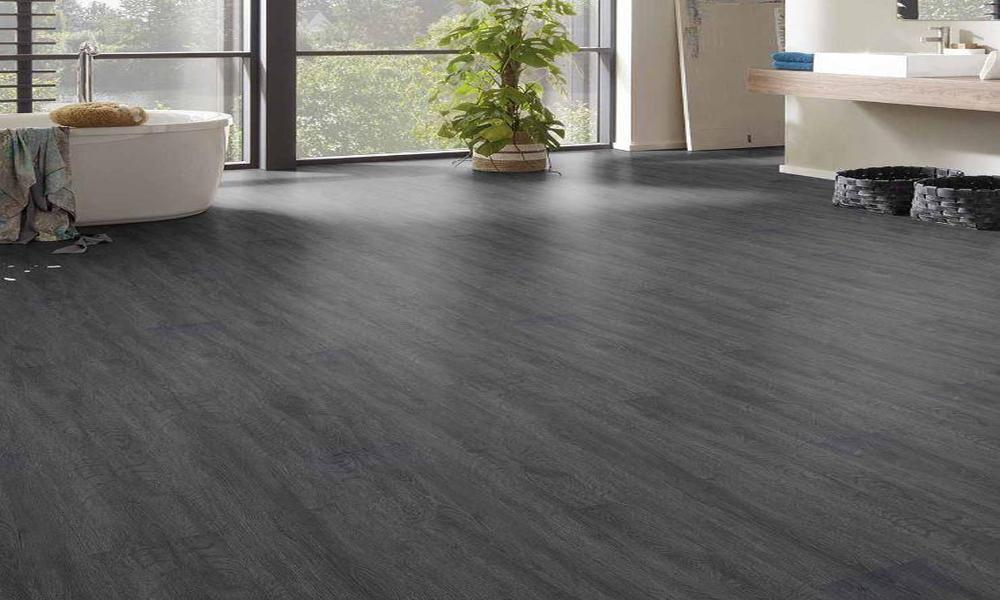 Advantages of SPC Vinyl Floors 
SPC flooring is one of the perfect alternatives for floors with high foot traffic, such as offices or hotels, and it is also used in commercial and domestic environments.
They are water resistant
One of the main features of SPC vinyl flooring is their resistance to water SPC vinyl flooring is 100% waterproof SPC flooring can be installed throughout the house, also in kitchens and bathrooms. They reduce the risk of contraction and expansion which is associated with temperature changes. SPC flooring stands out for its durability and stability since its expansions or contractions compared to other sorts of flooring are minimal. This characteristic of SPC flooring makes it unnecessary to leave expansion joints or transition profiles between rooms during installation. It brings a more aesthetic finish and greater continuity.
They are versatile
SPC vinyl floors are ideally resistant to changes in humidity and temperature due to their rigid core, because of this feature SPC vinyl flooring is highly recommended for any geographic area or region, and for both private homes and businesses. Furthermore, this type of flooring can be installed on any surface and they offer high resistance to shocks and impacts. Because of their manufacturing materials, SPC vinyl floors are highly resistant to scratches and impacts. SPC vinyl flooring is also resistant to pet traffic, toys, and office chair wheels due to its multilayer composition.
They have great soundproofing capabilities
SPC vinyl floors have the best soundproofing capabilities. When you install SPC flooring then you can make your room or home a soundproof place. SPC flooring offers a quiet experience and maximum walking comfort.
Easy to install
SPC vinyl flooring is easy to install and for installing there is no need to require glue or additional tools. In this way, you can renovate your place in a short time. Also, the uninstallation of SPC flooring is just as simple and easy. Furthermore, allowing it to be quickly dismantled for renovation or replacement.
They have many aesthetic possibilities
SPC floors offer aesthetic appeal and give very realistic finishes that mimic the look and give feel of materials such as wood, accurately reproducing its grains and pores.
Easy to clean
SPC floors have a sealed surface that prevents the proliferation of bacteria and they are very hygienic like other vinyl floorings. UV coating of SPC flooring also increases its resistance to wear caused by the direct impact of sunlight.
Guaranteed quality and warranty
SPC vinyl flooring has the warranty of almost all brands up to 25 years of domestic as well as commercial use, it achieves the best results and can solve many problems of expansion, deformation, and contraction associated with sudden temperature changes.SPC flooring offers a wide range of aesthetic possibilities for a brand.