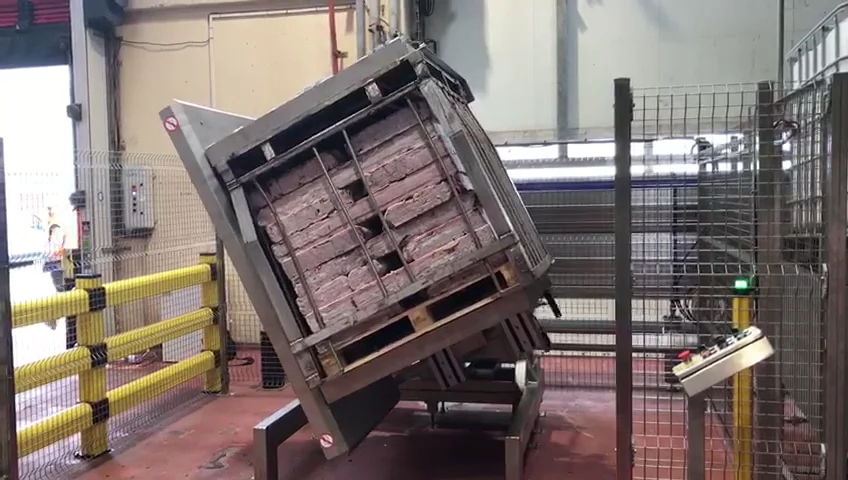 A pallet inverter is a must-have in your warehouse
Today, almost all warehouses have pallets because they are so much necessary that they cannot be done away with. With them, another tool that becomes indispensable is the pallet inverter. This is especially of critical use in those industries, which need to exchange the pallet spontaneously and with all caution.
Switching the pallet is a time-consuming task, which takes a toll on overall productivity. If you are considering buying a pallet inverter, then you must buy it from Top Industries pallet changer solutions because they have pallet inverters, which can change almost 50 pallets an hour. It is a company based in the USA.
They have been leading the American market in pallet exchangers, pallet tippers, pallet inverters and any pallet transfer systems. They have a diverse variety of products.
They offer more than 50 models of pallet changers available in mobile, stationary, or fully automatic systems that are also customizable. Their Pallet Changers & Pallet Inverters can change your pallet by rotating, shifting or laterally clamping the load.
Pallet inverters
A pallet inverter is an important device with a unique feature of a pallet-gripping system. This gives this inverter the ability to securely invert the pallet even though the pallet has or does not have a product on it.
When compared with other heavy machinery, these devices are very easy to operate. They gel better with the machines in your warehouse.
Even your staff will be easily able to handle the machine. They can be either manually operated as standalone devices or can be incorporated into a larger and more complex sequence of machines.
The primary uses of pallet inverters include the changing of pallets which are damaged. They are also useful in locating and getting rid of the damaged items, which are located at the bottom of the full load.
Further, they are also helpful in adjusting the location of the loaded pallets in your warehouse and changing the places of heavy, bulky and stocky items in the warehouse. The operation of an inverter is incumbent on the specifics and the configuration.
Advantages of Pallet inverters
One of the primary benefits of pallet inverters is that they simplify and expedite the pallet handling process. Further, the following are other benefits of pallet inverters:
Improved efficiency – the inverters are very versatile in their design and they have a wide variety of functionalities. They are very easy to integrate into your existing types of machinery and operations.
They can perform rote and difficult tasks like moving, lifting and processing heavy loads in the warehouse.
Reduction in expenditure- when you rotate or move a product, you run the risk of inadvertently damaging the expensive products. Having an inverter will solve this issue because they reduce the chances of product injuries. By cutting down the production interruptions, a lot of company money can be saved.
Conclusion
Inverters form a critical tool for the pallets and they will form a very important asset in your warehouse. If you are looking for a new pallet inverter, then buy TopIndustries pallet changer. You can reach them out on Twitter too.